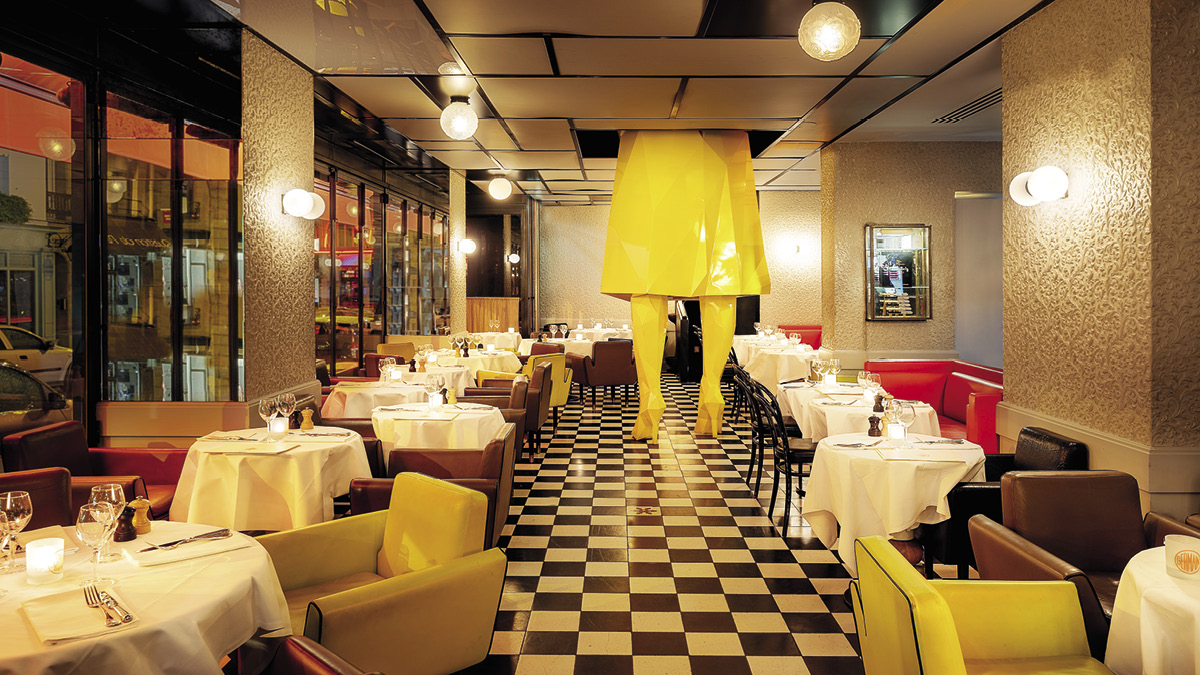 A trendy address with a vintage decor, Le Germain vibrates to the rhythm of Saint-Germain-des-Prés, the mythical Left Bank district in the 6th arrondissement of Paris. This place of life mixes genres, eras and colors with an interior design orchestrated by India Mahdavi. Xavier Veilhan's giant statue illuminates the space and crosses the ceiling to reappear upstairs at the bar "Le Sophie" where a pool table awaits you. At the Germain, you can drink a cocktail while sharing a board of mature cheeses or come and dine on tasty and fair cuisine.
Book a table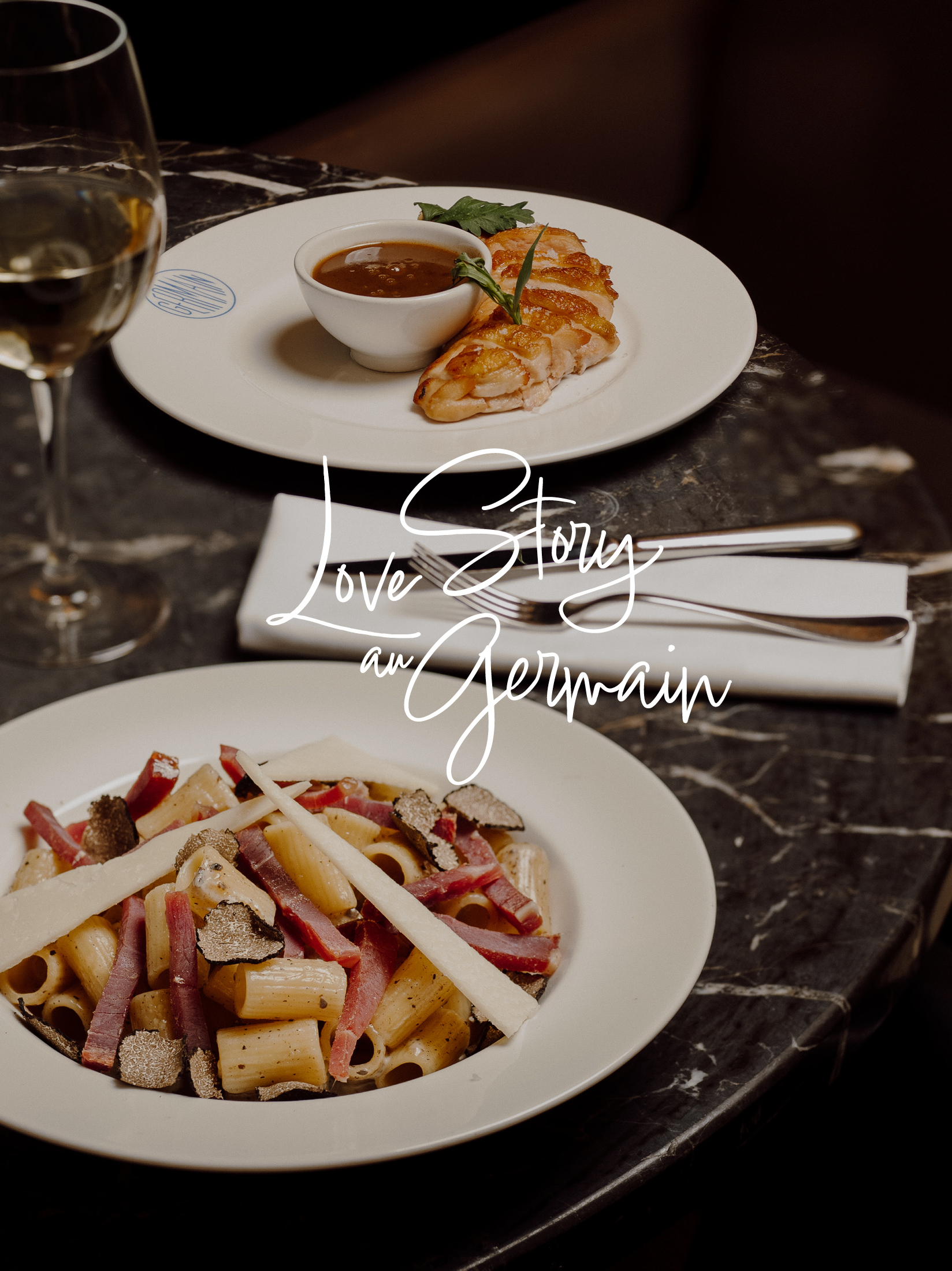 A little, a lot, passionately…
For Valentine's Day, Beaumarly inspires you stories to live, stories to seduce, stories to love. To each relationship its special place and to each romance its particularity, Beaumarly offers you to create great moments of complicity.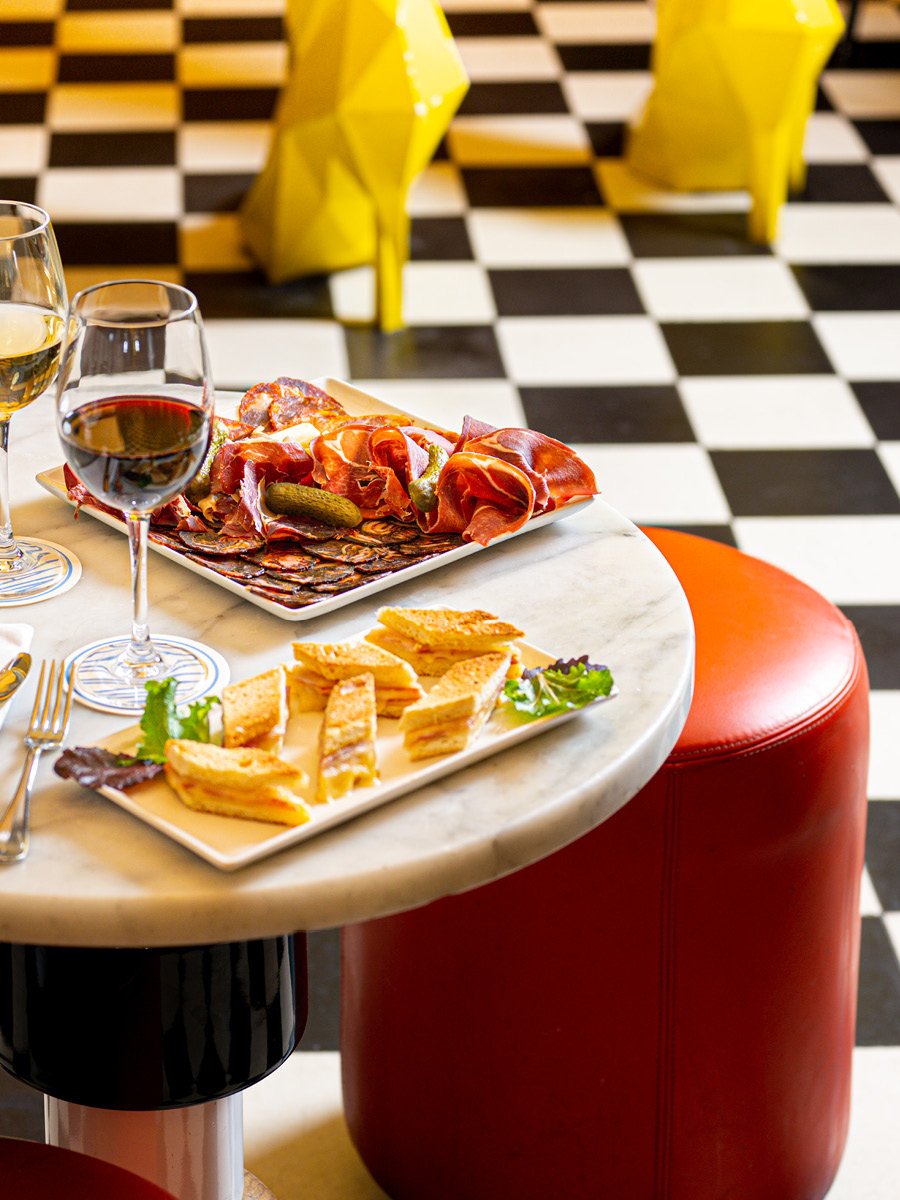 At Le Germain, you can share a plate of Iberian cold cuts or small sardines with olive oil and lemon as an aperitif, or discover the Grenoble-style sea bass filet or roasted free-range chicken for dinner with crispy fries. Classic and creative cocktails accompany these dishes.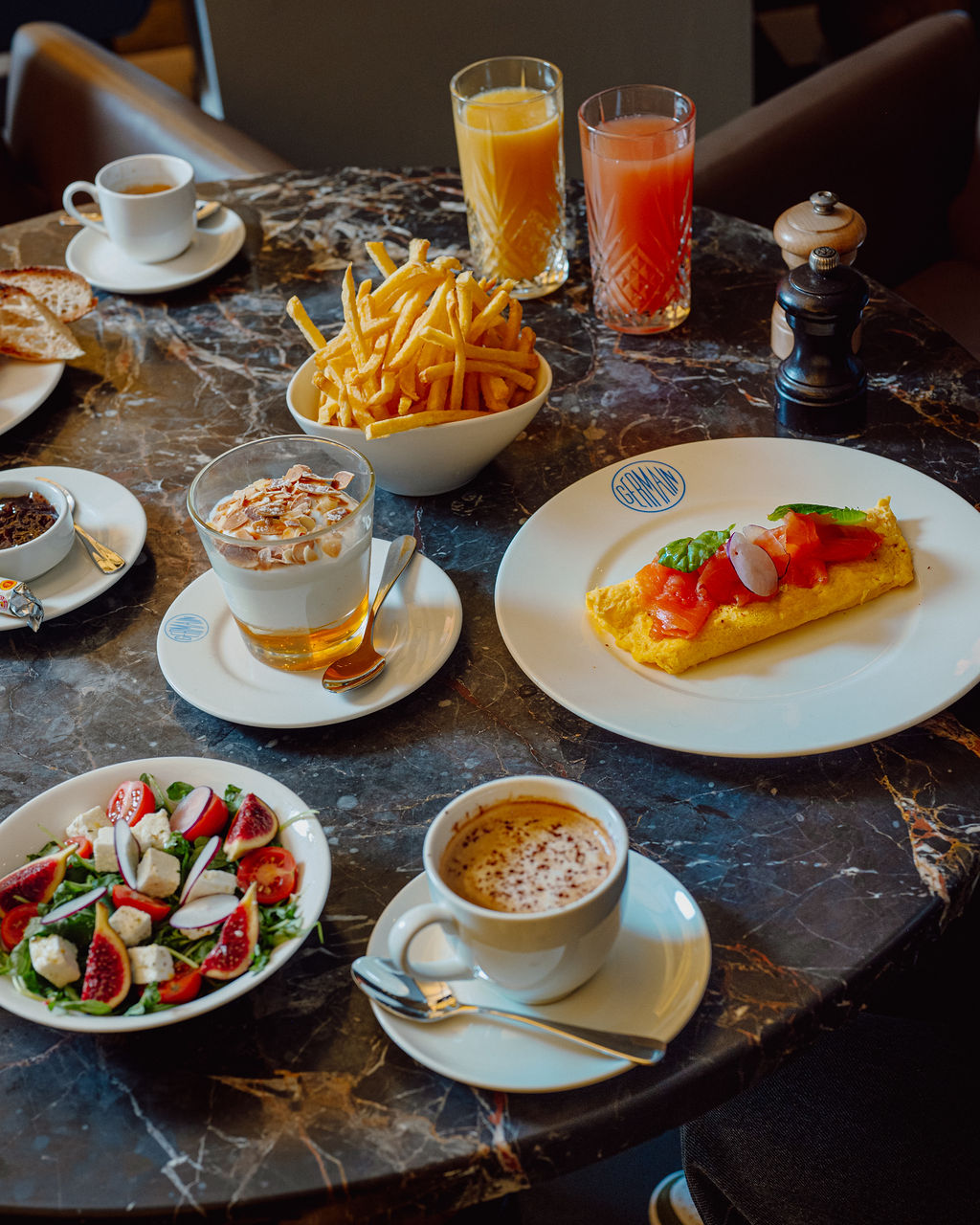 The gourmet brunch of Saint-Germain-des-Prés, is offered every Sunday from 12:00 to 18:00 at the Germain.
Salty, sweet, hot or cold drinks, there is something for everyone.
The little ones also have the right to their brunch accompanied by fun and creative activities.
A perfect Sunday, quite simply.